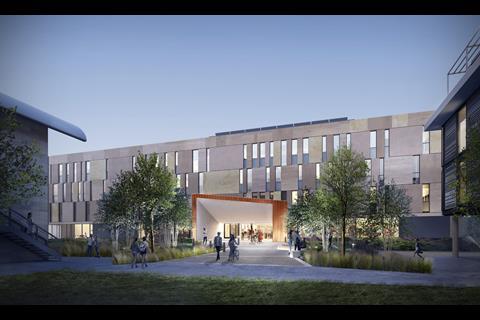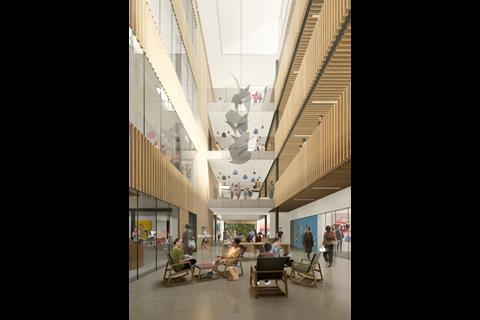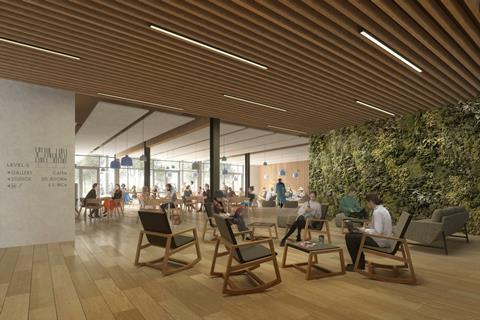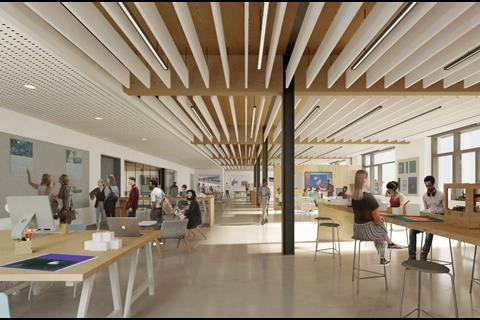 Ayre Chamberlain Gaunt has submitted plans for a new £41million building for Bournemouth University of the Arts.
Intended for land to the south of AUB's Poole campus, the 8,000m² building will be constructed in phases, each of which will provide part of the social, teaching and auxiliary space.
Ayre Chamberlain Gaunt said the four-story building will be net zero in embodied and operational energy, in line with AUB's commitment to carbon neutrality.
The building was designed so that its largest teaching areas face south to take advantage of winter solar gains. Meanwhile, a central top-lit atrium running the length of the building provides natural ventilation and a series of independent, self-contained study walkways for students and staff.
A connecting gallery intersects the building via the ground floor. It serves as a sculptural piece and also a way for students to showcase their artwork – furthermore, it provides a pathway to the existing campus, encouraging students to interact with the art of their peers.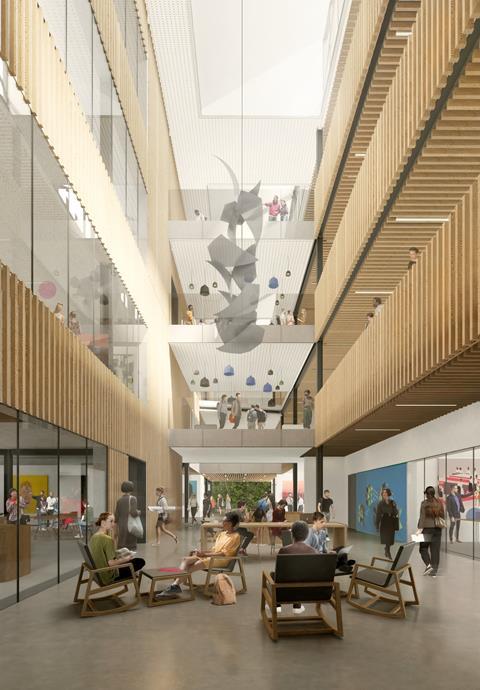 The building will feature a steel frame with cross-laminated timber floor planks. It will be clad in Portland stone.
Ayre Chamberlain Gaunt said he expected Bournemouth City Council to determine the request later this year.
The project team also includes Faithful & Gould as project manager and cost consultant, planning consultancy Turley and engineering consultancy Hydrock.